Ensure Success in 2018 by Creating a Marketing Calendar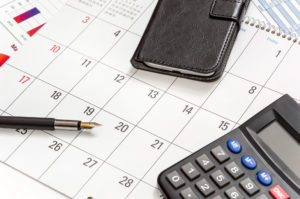 The new year is fast approaching and you've decided this will be your best year ever. A well-planned marketing calendar will be key in making that a reality.
Keep reading for tips on creating one that works for you.
What Is a Marketing Calendar and Why Do You Need One?
If you don't write a goal down it's only a wish. Creating a plan of action for your marketing strategy can be pivotal to your success.
There are many benefits to creating a visual marketing calendar.
It ensures everyone is on the same page. There is no question about what is being done and when target dates are.
It also gets the creative juices flowing. If your team knows you are starting a social media campaign next week, they are thinking about it this week.
Your team will be more cohesive and everyone will know week to week what the focus will be.
Having weekly, monthly, quarterly or yearly goals written out will help. It will be a benefit with brainstorming, troubleshooting, and success of your goals.
A marketing calendar will also help with knowing your marketing budget needs. Detailed plans will help you see costs, expenses, and concerns well in advance. An overwhelming aspect of your business seems manageable with a workable plan.
An excel spreadsheet or software for marketing can record your goals and initiatives.
So What's The Plan?
Creating a marketing plan can be a daunting task when you don't know where to start.
A marketing coach is one solution to your anxiety about how to do this. They will help you develop a well-thought-out, effective marketing plan and calendar. An expert can give perspectives and answers your team may not think of.
Whether you're hiring a coach to walk you through your marketing plan or doing it in-house you need ideas.
Researching marketing trends, brainstorming and developing a program will help accomplish your goals.
As you plug these goals into your marketing calendar you can create a plan to meet each target. This will help you think outside the box and come up with initiatives you hadn't thought of before.
Don't Skimp on the Details
The most successful marketing calendars aren't vague ideas and numbers. They contain details for each idea and how you are going to accomplish it.
It's not enough to say "we'll start a social media campaign" as your goal for February. Break down each task and when they'll be done.It's important to remember marketing is, especially in the cyber world, 24 hours a day.
What worked last year may not be the best option this year. You need an evolving, fresh take on attracting clients as the world wide web continues to change.
Keep It Fresh
Your online content needs to be fresh and interesting. Clients want entertaining, informative customer experiences every time they interact with you.
If you want their business you must cater to their needs.
As the internet offers more payment and convenience options to consumers, so must you.
It's not enough to reach your potential customer. You have to hook them in and entice them to stay.
Personal Experience
When creating a marketing calendar make it personal. Every business is different. They may use the same principles and strategies but make yours stand out.
Play to your strengths and think of what you can offer that no one else does.
Check out our blog for more marketing tips to make this your best year yet!