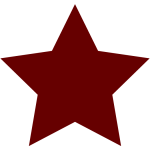 Loyalty marketing, by definition, is a marketing technique that strategically markets to current customers using incentives and special offers. We have all seen the loyalty programs where you rack up reward points and, particularly in the restaurant industry, the buy so many sandwiches/coffees/etc., get 1 free punch cards.
It is up to business owners and their marketing teams to determine the best strategy for marketing to current customers, developing compelling offers to spur another sale, and how to keep loyal customers coming back. Every business has an opportunity to capitalize on loyal customers, no matter what industry you are in.
A great direct marketer, Dan Kennedy, wrote that businesses "are loathe to spend money and time on the people who have already proven they will patronize them and, in fact, do patronize them. But always willing to pour time and money into chasing the next new customer. They are in ardent, sweaty, drooling lust for the next new conquest, completely uninterested in the already conquered."
Why?! Why are we focused on conquering the prospect? I feel that it is the thrill of the game and the exhilaration of "the kill". I have a friend in insurance. For almost a year, he worked in a setting that, on the surface, seemed like a natural environment for pitching and selling insurance. But, the exact opposite happened, and after not making a sale in over 6 months – he was miserable. We desire that thrill.
Loyalty marketing can actually generate more new closings, quicker. Think about it … you have a loyal client that loves what you offer, when one of their friends asks for a solution to a problem – they will refer you (so long as they remember you). And the referral helps you pitch a warm lead opposed to a cold prospect.
What are you doing to promote loyalty to your company? What loyalty vehicles are you employing to maximize the lifetime customer value to your business?
(Comment below or on our Marketing Facebook Page)
– See more at: http://marketing-and-development.blogspot.com/search?updated-min=2015-01-01T00:00:00-08:00&updated-max=2016-01-01T00:00:00-08:00&max-results=2#sthash.MzLLze83.dpuf