Boost Your Sales, Capitalize on Your Existing Clients, and Increase Your Profits Without Hiring a $129,796.00 Marketing Director!
Imagine the experience and direction of a Marketing Director working with your business, guiding you & your team to increased sales, without the expense or headache of adding another employee to the payroll.
Could you use more sales?
Would you like more customers?
Want to learn how to earn more money from the customers you have?
If you said yes to one or more of these questions, you are in the right spot.
A few more questions …
Do you have $129,796.00 in the budget for a Marketing Director?
Does the idea of hiring another employee and integrating them into the culture of your company and finding space for them to work sound appealing?
Do you like the idea of keeping under-performing employees because they haven't crossed enough boundaries for termination?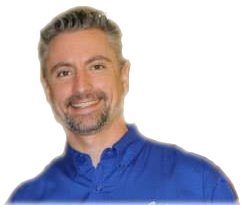 My friend, you are in the right place!
In today's uncertain economy, many business owners are hesitant to add, or even sometimes replace, employees due to:
Mindset of Entitled Employees
Rising Cost of Healthcare and Other Benefits
Erratic Cash Flow Due to the Economy
Despite all this, you know that you need help marketing your company to boost your sales and, more importantly, your bottom line!
What People Don't Understand About Business Owners
So many people do not understand the life of a business owner. They think that because we own our own businesses that we must be rich.
If you are anything like me (or my wife, also a business owner) so long as …
Payroll is met
Cost of goods are covered
Rent and utilities are paid
Nothing unexpected broke
Sales were good or better than good
… then you might get a paycheck at the end of the month!
Give Yourself a Raise
The #1 way to boost your take home pay is to improve your gross income. You can do this 3 ways …
Get more new clients
Sell more to your existing clients
Cut expenses associated with providing your product or service
Getting new clients is very fulfilling. You identify a prospect, determine that their pain can be met by your solution, offer your solution, and close the sale … just writing that made my internal warm fuzzies go off.
However, getting a new client can be very expensive. Identifying them, attracting them, failing at attracting them, trying to attract them again, realizing that they were identified wrong, re-identifying, attempting to attract, fitting into their busy schedule … I think you get the point.
It is estimated that it is 6 to 7 times more expensive to sell to a prospect opposed to selling to an existing client.
Selling more to your existing clients is great, if you have something else to sell them.
Existing clients spend 67% more money with a trusted vendor than a new client.
That will boost your bottom line with higher per-transaction sales while keeping cost of acquisition lower. Can you say profitable?!
These principles are probably not new to you or you have at least read them in other places and you have them filed in your internal file cabinet.
So how do you implement these principles?
Where do you start?
How can you determine if your efforts are on the best path possible?
Two words … Marketing Coach
By working with a Marketing Coach, like me, you gain …
Experience. You benefit from the years of experience that the Marketing Coach has from working with clients, usually in different industries. In my case, over 15 years of marketing small businesses, ministries, and non-profits.
Fresh Perspective. You get an outsider's set of eyes on your business and marketing initiatives. One of the first things that I do for a new prospect is a Marketing Audit, this gives me a litmus test on where the company is, where it wants to go, and which marketing vehicles it is using.
Accountability. Each time we meet, we will review running marketing initiatives, check any "homework" that may be assigned, and (usually) learn a new chunk of marketing mix and begin implementation.
Team Member. During the Marketing Audit that I perform, I get a real feel for your business as well as the culture of your company. I love working side-by-side with clients, becoming a valued team member.
Ok Marketing Coach, Where Do We Start?
It all starts with a Marketing Audit.
You and I, and perhaps key members of your leadership team, will get together for an hour to an hour and a half. We will …
Review all your current marketing initiatives
Critique elements in your marketing mix
Discuss your goals for the next 12 months
Explore the need for any marketing services
Then we'll have a coaching session on where we go from here. We will …
Brainstorm strategies for sales growth through lead generation
Consider ways to reach current customers and capitalize on the relationship you have already built with them
Determine the frequency of coaching for the next year to meet your goals
Agree on the next time we are to meet and what additional information is needed at that next meeting
Let's Get Started Today!